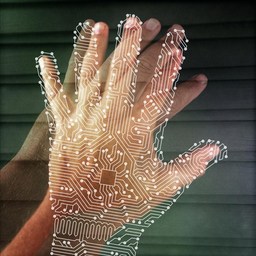 New tech, new ethics
9 talks
•
2h 34m
With technical advancement comes great ethical responsibility. In these talks, amazing, life-altering feats of science make us ask: How could we mess this up?
What are we really teaching AI?
14 talks
•
3h 6m
A glimpse inside what we're teaching artificially intelligent machines and a cautionary tale of what could happen if we get it wrong.
What direction is the future headed?
6 talks
•
1h 51m
Explore what may be in store for our collective future and how we can plan for the unpredictable, together.
Wacky, weird art made by AI
4 talks
•
52:12
Welcome to the new frontier in art and creativity — and it's not human.