27 March 2018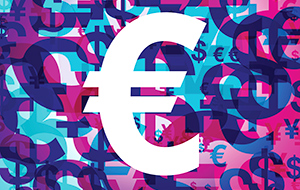 What is fintech?
Fintech (an abbreviation of financial technology) is an umbrella term for any kind of technological innovation used to support or provide financial services. It is creating many changes in the financial sector and giving rise to a range of new business models, applications, processes and products.
All financial service providers are increasingly reliant on technology but fintech firms put technology-driven innovation at the very core of their business activities. They may be particularly active in areas such as new payment systems or automated investment advice.
What is a fintech bank?
Within the broad fintech category, fintech banks follow one specific type of business model. The ECB considers a fintech bank to be one which has "a business model in which the production and delivery of banking products and services are based on technology-enabled innovation", as specified in our guide to the assessment of licence applications from fintech credit institutions.
The central role played by technology is what distinguishes a fintech bank from a traditional one. However, many traditional banks are also adopting fintech solutions and in some cases are partnering with – or even acquiring – fintech firms to enhance their innovation capabilities.
How are fintechs that offer financial services regulated?
Traditional financial service providers can usually be categorised as banks, insurers or asset managers, and are supervised accordingly. Some fintech firms also fit these categories and offer banking, insurance or asset management services. They then become subject to the relevant regulation and supervision.
This is true for fintech banks, too. A fintech firm with a banking licence is a bank and as such is supervised like any other credit institution, in accordance with EU law. The ECB, together with the respective national authorities, is responsible for their supervision.
How is the ECB responding to financial technology in the banking sector?
The ECB has been looking at risks related not just to fintech banks, but also to traditional banks using fintech solutions.
Given the rising number of fintechs applying for banking licences, the ECB and national supervisors have worked on a joint policy approach. This will ensure that applications are assessed in the same manner across the entire euro area. Risks that are specific to fintech banks will be assessed appropriately and proportionately.
You can read more about this approach in the ECB's guide to assessments of fintech credit institution licence applications.
Will the rise of fintech herald the end of traditional banks?
Fintech is challenging and transforming the business models of traditional financial service providers, although it is too early to forecast precisely how much change it will bring.
Many fintech firms are new on the market and operate as start-ups. It remains to be seen whether these firms will grow and occupy a large segment of the financial sector or instead move into niche areas, providing specialised services to larger institutions. More and more large traditional banks are investing in financial innovation and have set up fintech units within their organisations. Some have acquired fintech firms – including fintech banks – or formed partnerships with fintech firms to provide specialised services.
With so much technology involved, are fintech banks safe?
All banks – traditional and fintech – are exposed to various forms of risk. In principle, new technologies could improve the efficiency and resilience of both new and more established banks' infrastructures. However, they could also accentuate certain existing risks. It is the responsibility of the banks themselves – regardless of the business model – to put in place adequate risk management processes to address the risks they face.
What else is being done in the EU to regulate fintech?
Several EU regulators and supervisors have launched initiatives to promote the growth of the fintech sector while ensuring the safety and soundness of the financial system. These initiatives target not only fintech banks, but also fintech firms more widely.
The European Parliament supports the growth of the fintech sector, and adopted a resolution in this respect in May 2017.
Several EU agencies have issued opinions or guides on fintech, with a view to promoting the sector while maintaining the overall safety and soundness of the financial system.