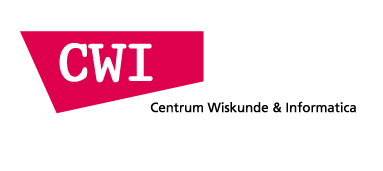 Ronald de Wolf
(My last name is "de Wolf", alphabetically ordered at `W'. It's not "Wolf", "De Wolf", "DeWolf", "deWolf", "Dewolf", "de Wolff", "deWolfe", "deWoolf")
Address CWI
Visiting address: Science Park 123, 1098 XG Amsterdam
Postal address: P.O. Box 94079, 1090 GB Amsterdam
The Netherlands
Office L234 (2nd floor of the new wing of the CWI building)
Telephone 020-5924078 (+31 20 5924078)
E-mail rdewolf at cwidotnl
We have funding for a
postdoc
in quantum computing (specifically: quantum algorithms and complexity, incl. quantum communication and learning theory).
Foreign students: I don't supervise undergrad summer internships unless they are exceptionally well in tune with my research, so please don't send me your generic internship applications.

I am a researcher at the Algorithms and Complexity group of CWI
(Dutch Centre for Mathematics and Computer Science) and part-time full professor at the ILLC of the University of Amsterdam. I'm also a member of QuSoft.
A long time ago I was a PhD student at CWI and ILLC, and then a postdoc at UC
Berkeley.
My main scientific interests are quantum computing and complexity theory.

My CV.
My publications (see also DBLP,
arxiv,
and Google Scholar)
Courses
that I have taught or otherwise have been involved in.
Former PhD students: Giannicola Scarpa (graduated 2013, now an Assistant Professor at Universidad Politécnica de Madrid), Srinivasan Arunachalam (graduated 2018, now a postdoc at MIT), András Gilyén (graduated 2019, now a postdoc at Caltech), Sander Gribling (graduated 2019, now a postdoc at CWI)
Current PhD students: Joran van Apeldoorn on quantum algorithms (co-supervised with Monique Laurent), Jouke Witteveen on classical complexity theory (co-supervised with Leen Torenvliet)
I am a managing editor of Theory of Computing (an open-access journal)
and an editor of SIAM Journal on Computing
and of Quantum.
Conferences where I was/am on the program or steering committee:

QIP 01,
QIP
07,
QIP 08,
Complexity 08,
QIP 09,
ICALP 09,
QIP 10,
SOFSEM 10,
Complexity 10,
STACS 11,
MFCS 11,
QIP 12,
TQC 12,
STOC 13,
ESA 13,
ITCS 14,
QIP 14,
Complexity 14,
QIP 15 (PC chair),
STOC 16,
AQIS 16,
STACS 17,
PQCrypto 17,
QIP 18,
ICALP 18,
NMC 19,
TQC 19,
ITCS 20,
NMC 20,
CCC 20.
I am part of an NWO-funded TOP-project about the intersection of approximation algorithms, quantum information, and semidefinite optimization, with
Monique Laurent and
Nikhil Bansal.
EU projects that I have been a part of:
QAIP project,
RESQ project,
QAP project,
QCS project,
QALGO project,
QuantAlgo project.
Some things that I am (co-)organizing or otherwise am part of:

TCS Amsterdam, the informatics advisory board of the Lorentz Center in Leiden, the Board of Examiners of the ILLC.
Fragment from Proust's "A la recherche du temps perdu" on art, life, and death.
R. de Wolf.
Book review of:
C.P. Williams and S.H. Clearwater, Explorations in Quantum
Computing, Springer, 1998.

In Science of Computer Programming, 32:213-216, 1998.
R. de Wolf.
Book review of
three quantum books by Pittenger, Hirvensalo, and Kitaev-Shen-Vyalyi.

In Quantum Information and Computation, 3(1):93-96, 2003.
Combinatorics for information sciences, Amsterdam, Fall 2006
Combinatorics with computer science applications, Leiden, Spring 2008
Quantum computing, Amsterdam, Spring 2011
Combinatorics with computer science applications, Amsterdam, Spring 2012
Quantum computing, Amsterdam, Spring 2013
Combinatorics with computer science applications, Amsterdam, Spring 2014
Quantum computing, Amsterdam, Spring 2015
Discrete Mathematics, at AUC (Amsterdam University College), Fall 2015. With Monique Laurent and Guido Schaeffer
Combinatorics with computer science applications, Amsterdam, Spring 2016
Quantum computing, Amsterdam, Spring 2017 (both a Master of Logic and a Mastermath course)
Quantum computing, Amsterdam, Spring 2018 (both a Master of Logic and a Mastermath course)
Quantum computing, Amsterdam, Spring 2019 (both a Master of Logic and a Mastermath course)
Quantum computing, Amsterdam, Spring 2020 (both a Master of Logic and a Mastermath course)
Last update of this page: Jan 13, 2020
rdewolf at cwidotnl

Source